Noah Jeffries Memorial Sporting Clays Event to Benefit Law Enforcement Scholarships – Building a Legacy of Hope in the Face of Tragedy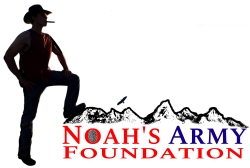 Lakeland, FL, March 20, 2018 –(PR.com)– When 21-year old Noah Jeffries, a future hopeful for the Polk County Sheriff's office, lost his life due to a motorcycle accident last October 4th, 2017, in Lakeland, FL, those who knew him were devastated by his tragic passing. This Saturday, March 24th, at Tenoroc Range in Lakeland, FL, the charity organization established in his memory, Noah's Army Foundation, will host its inaugural event to raise funds for law enforcement scholarships starting in Polk County. It is one among several efforts the foundation will pursue to hopefully bring good to the lives of others and the community.
Noah's Army foundation is grateful and encouraged by the support of local area companies who offered sponsorships and/or raffle item donations such as Oakley Trucking, Caliber Coffee, Lakeland Harley Davidson, Bartow Ford, Adventures Archery, Rapture Guns & Knives, Guns Galore and Bass Culture. Private sponsors include the Berardinelli Group and Team Bishop.
Caliber Coffee, a Lakeland-based company, will be setting up a serving station to provide coffee for everyone with donations and sales going to benefit Noah's Army Foundation. FWC will be giving a public dedication of the memorial they are building in Noah's honor that will serve all visitors at Tenoroc Range. OneBlood will be present with a blood donation bus from 10am to 1pm. LifeLink will have an information booth to learn more about organ donor registration.
Over 500 people attended the young man's memorial service last October. FWC (Florida Wildlife Commission) presented an honor guard and Polk County Sheriff Grady Judd surprised the family by posthumously swearing Noah in as Deputy Sheriff, something that had not previously happened in Florida's law enforcement history.
"It was his goal, his desire, to be an officer who could be trusted, respected, and was committed to ensuring fairness, peace and safety. He always went out of his way to help others, volunteering when anyone needed a hand. It was just who he was. We couldn't let that spirit, heart and hope dwindle. It seemed the right thing to do to let it continue in his memory, to help others in whatever way we can," said Jeffries' mother, Heather Jeffries.
Noah Jeffries was the sporting clays manager of FWC's Tenoroc range. He was a world record holder in several sports. A sporting clays competitor and multiple time champion in the sport since the age of 13, making the NSCA (National Sporting Clays Associations) All-American roster twice and the Florida state sub junior, junior and Men's Open Master's Champion consecutive years. It was a sport he cherished and where he came to meet many sheriff's deputies and city officers.
He was recognized early-on in his teen years by special operations officers not only for his marksmanship, but for his character of kindness, respect and willingness to help others. It was something that Noah felt drawn to from a young age, to serve his country and community and protect others. He saw it as a good and honorable thing and looked forward to the day he would be eligible to enroll in the academy in Polk County. 2018 was to be his enrollment year in Polk State College of Public Safety to begin his training for that career that he hoped to one day lead him to be a US Marshal.
After Noah's passing, his parents, Bud and Heather Jeffries, along with his fiancé, Dana Dombrowski, chose to establish Noah's Army Foundation. A charity organization designed around helping others through the pursuits that Noah was most passionate about. Their first task was to establish scholarships for future cadets at Polk State College of Public Safety with similar character and goals as Noah's.
Sheriff Judd was someone Noah admired and respected. First being invited to compete in the, "Bustin' Clays with Sheriff Grady Judd," tournament on the sheriff's team when he was 13, winning the youth division, Jeffries had been a part of the event both as a competitor and then eventually as the target setter and course designer for the range. Due to this, Jeffries' parents elected to hold the inaugural event the weekend following the 2018 Bustin' Clays tournament to continue the tradition.
At the Bustin Clays event held this past Saturday, March 17th, the youth award was changed, being named the, "Noah Jeffries Youth Award." Noah's parents were invited to attend and present the award to this year's recipient, Cody Sharp. Sharp then informed the Jeffries that Noah had been one of the people who taught him to shoot sporting clays.
"Noah helped and knew many people through different activities and sports. We're hoping everyone will show up, not just to support Noah's Army and his memory, but the future of our community. For us, its not just about the scholarships, Noah's Army is about helping each other in ways you may not think about on a daily basis, like registering to be an organ donor. Noah did that when he was 16 when he first got his license, because he believed it was the right thing to do. On October 6th, that choice, saved four other people's lives in Florida. It's about being a blood donor, volunteering, supporting others and helping when you can to build into others lives," said Bud Jeffries.
On Sunday, March 25th, Blackjack Sporting Clays in Sumterville, FL will be hosting a second Noah's Army Foundation Charity event with a portion of the proceeds to support the 2018 law enforcement scholarships as well.
Moving forward, Noah's Army Foundation hopes to be able to provide scholarships to other counties and first responder academies. To learn more about their future plans including working with the elderly, children in long-term care, veterans and rescue dogs as well as this weekend's events, raffle items, registration or to make an open donation please visit NoahsArmyFoundation.org. You can also find them on Facebook or call 844-NoahsArmy.
Contact Information:
Noah's Army Foundation
Heather Jeffries
844-662-4727
Contact via Email
noahsarmyfoundation.org
Read the full story here: https://www.pr.com/press-release/748359
Press Release Distributed by PR.com