Pixel Mags and Phil Steele Publications Reached the Agreement to Make All Titles Available on Multiple Newsstands Through Pixel Mags, Inc.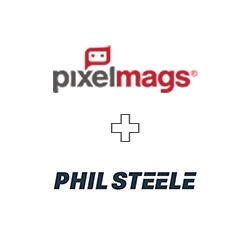 San Diego, CA, March 03, 2018 –(PR.com)– (SPCL;OTCBB) Pixel Mags, Inc., wholly owned subsidiary of Solaris Power Cells, Inc. ("SPCL"), and Phil Steele Publications, publisher of Phil Steele's College, Pro, and FCS Preview Magazines reached an agreement to make all titles available through the premier provider of digital distribution. The publications will be available on five newsstands.
As one of the most trusted sources for American Football analysis, Phil Steele is nationally known and one of the most respected football analysts in the country. This has resulted in membership on the voting committee for every major postseason award, including the prestigious Heisman Trophy. Pixel Mags is honored to bring his exceptionally informative magazine titles to all the college football fans on all major digital newsstands worldwide.
"We here at Phil Steele Publications are so excited to be partnering up with Pixel Mags, Inc to bring our new digital publications to life. We cannot wait for our customers to get ahold of the new Phil Steele Magazine Apps on Google Play, Amazon, Apple App Store, as well as Branded Webstand and Readr platforms," said Phil Steele, Owner and Editor of Phil Steele Publications.
Contact: Dylan Kho, Vice President of Sales 1 (424) 781-3271 [email protected]
About Solaris Power Cells:
Solaris Power Cells, Inc. (SPCL) is a diversified holding company focused on the acquisition and management of undervalued digital media or other accretive assets. Previously focused on developing lithium battery technology for commercial applications, the Company currently holds expertise surrounding digital content distribution. The portfolio company Pixel Mags is a leading distribution-as-a-service company that takes publishers' content to format and natively distribute to the most leveraged Digital Newsstands such as Apple, Google, Amazon and Readr platforms.
Forward-looking Statements: Certain matters discussed in this announcement contain statements, estimates and projections that involve risks to and uncertainties in Solaris Power Cells, Inc. business that may cause actual results to differ materially from those anticipated by the statements made herein. Such statements, estimates and projections constitute forward-looking statements within the meaning of the federal securities laws. Solaris Power Cells, Inc. undertakes no obligation to publicly update or revise any forward-looking statements, whether as a result of new information, future events or otherwise. The recipient of this information is cautioned not to place undue reliance on forward-looking statements. No representations or warranties are made as to the accuracy of such forward-looking statements or whether any of the projections included herein will be realized.
Contact Information:
Pixel Mags
Dylan Kho
1 (424) 781-3271
Contact via Email
http://pixelmags.com/en/
Read the full story here: https://www.pr.com/press-release/746389
Press Release Distributed by PR.com