John M. Sklencar, RFC – Best Financial Advisor for Physicians and Dentists (as Featured in Medical Economics and Dental Practice News)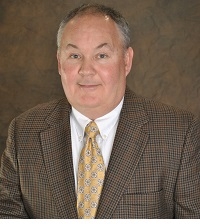 Plymouth Meeting, PA, November 08, 2017 –(PR.com)– John M. Sklencar, RFC, President and Founder of Physicians Private Client Group, recently attended Advisor Group's 2017 National ConnectED conference for affiliated financial advisors. Advisor Group, one of the nation's largest networks of independent financial advisory firms, comprised of FSC Securities Corporation, Royal Alliance Associates, SagePoint Financial and Woodbury Financial. The annual event was hosted from October 19 – 22nd at the Orlando World Center Marriott in Orlando, FL, and developed around the theme "Our Time is Now." The event featured announcements regarding major platform launches, coupled with a comprehensive slate of sessions on timely industry topics for more than 2,500 attendees.
The ConnectED conference was an opportunity for advisors to gather and engage with thought leaders from across Advisor Group, industry experts, and other successful advisors to discuss ways to capitalize on current industry disruption and create an industry-leading service experience for clients. This year's conference theme, "Our Time is Now," underscores advisor's confidence in their ability to reach new levels of success in the years to come, as well as our commitment to being in their corner every step of the way.
ConnectED 2017 featured more than 125 breakout sessions on key topics including the Department of Labor's fiduciary rule, financial planning and wealth management strategies, connecting with the next generation and supporting overall diversity in the financial advice industry. Sessions were delivered by Advisor Group home office executives, sponsor partners and other notable industry thought leaders. Attendees also had access to robust continuing education opportunities, and personalized consultations to help leverage technology to grow their practices and become more efficient.
Key speakers and presenters at ConnectED 2017 include Alan Mulally, the transformational former President of Ford Motor Company, who delivered a timely address on leadership during a time of industry change. Additional highlights included an Economic Review panel discussion moderated by prominent business journalist and anchor Neil Cavuto of Fox News and Fox Business Network.
"Our industry is rapidly evolving, and the need for continued professional education has become more pronounced than ever," said Mr. Sklencar. "ConnectED represents a meaningful learning opportunity that educates our advisor community on pressing industry issues, ensuring we are equipped with the best tools to continue servicing their clients with care and diligence during this period of fluctuation. I returned from the event feeling inspired and enthusiastic about the various ways in which we as individuals – and as an industry – can utilize these fresh insights to continue to provide extraordinary value to our clients."
About Advisor Group
Advisor Group, Inc. is one of the nation's largest networks of independent financial advisors serving over 5,000 advisors and overseeing approximately $190 billion in client assets. Headquartered in Phoenix, AZ, the firm is mission-driven to support the heroic role that advisors can play in the lives of their clients, offering securities and investment advisory services through its subsidiaries FSC Securities Corp., Royal Alliance Associates Inc., SagePoint Financial Inc. and Woodbury Financial Services Inc, as broker/dealers, registered investment advisors and members of FINRA and SIPC. Cultivating a spirit of entrepreneurship and independence, Advisor Group champions the enduring value of financial advisors and is committed to being in their corner every step of the way.
For more information, please visit www.PhysiciansWealthAdvisor.com
Contact Information:
Physicians Private Client Group
John M. Sklencar, RFC
610-940-1733
Contact via Email
www.PhysiciansWealthAdvisor.com
Read the full story here: https://www.pr.com/press-release/735663
Press Release Distributed by PR.com