Joel Costonis, President & Founder of Advanced Concepts & Engineering, LLC Calls It Like It is: "Total Automation, Total Integration Protocol. An Inevitable Reality"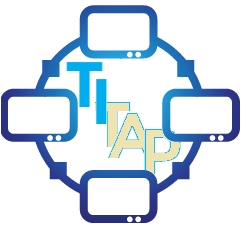 Gorham, ME, July 26, 2017 –(PR.com)– Through the progress of industry, evolution and technical progress, there are those that follow, those that lead, and then a smaller group; those that define.
Joel Costonis is the President & Founder of Advanced Concepts & Engineering, LLC. [or ACE]. ACE is a company that was founded to overcome the technological deficiencies of the quality control world in the aggregate industry. More specifically, ACE has successfully engineered a line of products that fully automate aggregate testing procedures while fully integrating the source of the raw data with the desired calculated output in user format with no user interaction. Not to mention the fact that all data is available live through the cloud.
"Our Total Integration, Total Automation Protocol is the basis for all we do. The trademarked TITAP [serial # 87140947] is the future. Regardless of your industry, task and/or objective, Total Automation Total Integration is an inevitable reality," Costonis states.
The important acknowledgement that Costonis makes is that ultimate objective is not to replace technical staff members, but to – in his words – empower them. "By introducing full automation combined with full data integration, our engineering technical staff is far more effective and efficient by being able to proof, confirm, deliver and act on data in a time frame that will reduce the standard by as much as 60%. While most automation equipment is programmed with whatever the required parameters are, or should be, no machine or computer is infallible.
"Indeed, there are companies out there that are producing widgets under 100% automation, but without human eyes or hands over seeing the end results, those are companies that choose quantity over quality.
"In the industry of which my company operates, indeed our products operate in adherence with ASTM standards, I would never suggest that the technician is removed from the equation. When one is using equipment that automates a process, it should be anticipated that there will be considerable gains in both quantity, and quality, by the simple virtue that the operator, technician or engineer now has upwards of 60% of their demanded time free to offer increased diligence on the quality or additional testing."
He goes on to say, "…the level of importance of the accuracy of the raw production data, the derived data; the time it takes to get said facts, while also needing to get the data to all appropriate locations is crucial. Looking specifically at the aggregate industry, the quality control data needs to be available as fast as possible where even under full automation, there is an estimated 45 minutes, to over an hour lag in the result stream where production rates can exceed 600 tons per hour. Back when I was overseeing production and quality control, the data stream on aggregate testing needed to go back to the quarry, to the asphalt plant, to the road and corporate at the same time and in short order."
Costonis explains a brief study as relates the hot mix industry, "If my crusher is producing 2,000 gross tons production per hour and a regular test takes 2+ hours, I made 4,000 tons of material without verification of what I produced until I already produced said product. If my hot mix plant produces 600 tons per hour, I sent 1,200 tons through before testing was completed. Is there any logic to that? I don't think so. Our product line guided by the TITAP reduced testing time by upwards of 60%. At this point, its simple mathematics that show the reduced exposure with full automation and full integration."
While discussing industry in general, Costonis – who designs all products from Advanced Concepts – offers a strong statement, "…I don't care what industry you're in, what you produce, what your production demands are; full automation is here. You're either adopting automation, or your lack thereof will likely lead to your company's demise.
"Further compounding the issue, the biggest problem in industry around the world is the fact that over 90% of automation improvements are in the production side of the house. Fantastic, now you can produce 1,000,000 widgets a day, but with a 40% failure rate. Someone please answer me this, at what point in time does the quality control sector get automated and integrated to be able to keep up with the rates of production offered by automated facilities?"
It is clear that Costonis has positioned Advanced Concepts & Engineering to deliver the solution to the aggregate quality control industry through the roll out of his product line, "I can only hope that other industries will adapt. Who knows, we just might be able to offer solutions to other industries should the request arise."
Contact Information:
Advanced Concepts Engineering, LLC
Joel Costonis
207-591-5360
Contact via Email
advconeng.com
Read the full story here: http://www.pr.com/press-release/724667
Press Release Distributed by PR.com